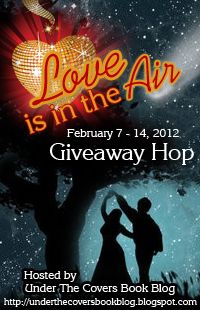 Love Is In the Air Blog Hop
Blog hop runs from 12:01 AM February 7th through to 11:59 PM February 14th, 2012.
At my stop on the hop I'm going to give away 3 books to 3 winners. (one book per winner) The first winner picked gets first dibs, and so on.. I'll be ordering from the Book Depository, the giveaway is open wherever they ship.
Use the Rafflecopter below to sign up, Good Luck ;)